So... I'm a lazy/busy punk
It takes a lot of time to make my laptop upload photos (roughly 5-10 attempts before it will actually work) and thus because I've been posting marching band photos on my other website I've not had time to uplad stuff for here.
I made this while goofing off in my graphic design class earlier.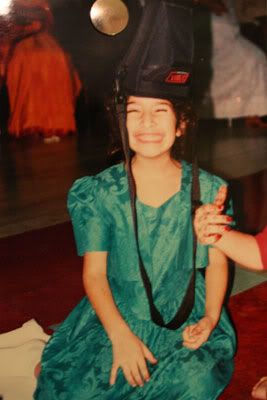 And this is me when I was 8. No suprise I've got an odd view on things is it?